Magnificent coastline, clear waters and splendid beaches.

The islands, over 1,000 of them, are the real selling point—they're unique in the world.

There is so much to see while covering relatively small distances.

Split as a starting point is a great location to start your trip. There is an international airport in nearby Kaštela (close to Trogir) with flights to all major European cities.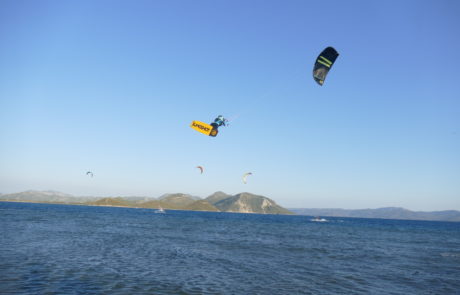 Neretva
Best flat water spot on Adriatic seawith super constant thermal wind.
Pelješac
Located between island of Korčula and half-island Pelješac, spot offers super wind conditions. Best works on NW and S wind. Because of the deep water is perfect place to do kite hydrofoiling.
Bol on Brač
Probably the most well known spot for water sports on Adriatic sea. You can ride on super clear and nice coloured water.
Jadrnice dajejo v prvi vrsti svobodo, avanturo, atraktivno ali umirjeno preživljanje prostega časa. Ni lepšega, kot razpeti jadra, ugasniti motor in ob poslušanju šumenja jader pluti proti določenemu cilju. To nam omogočajo jadrnice, s katerimi lahko odkrivamo še tako skrite neokrnjene dele narave. Primerne so tako za družinsko jadranje, jadranje s prijatelji ali s poslovnimi partnerji.
Danes so jadrnice stabilne in udobne. Tipične jadrnice imajo v notranjosti salon, kuhinjo in kabine. Število kabin je odvisna od velikosti jadrnice. Večje jadrnice imajo v vsaki kabini svoj toaletni prostor, medtem ko manjše jadrnice imajo enega ali dva skupni rabi. Na palubi je veliko prostora kjer je prostor za krmarjenje, druženje, poležavanje na soncu. Vsekakor pa je celotni prostor na palubi v prvi vrsti namenjen za jadralne manevre.
Skipper Maks Vrečko
Sem direktor podjetja Flaška in vodja razvoja z dolgoletnimi izkušnjami na področju strukturiranja vode. Po horoskopu riba, zato mi je pri srcu voda v različnih agregatnih stanjih. Poleti strasten jadralec in kajtar, pozimi deskar na snegu. Že pred 30 leti sem se prvič spustil po zasneženih strminah…
Izkušnje….